Frequently Asked Questions
Question
Answer
Do you have a catalog?
Sorry, we do not have catalogs to mail out. We do have wedding invitations online however.
How many should I order?
You should always order twenty-five (25) more of everything than you think you will need. This will allow for any mistakes and also for those last minute additions to your guest list. Reorders for quantities of (25) can cost almost as much as original orders.
When should I place my order?
If possible, you should try to order your invitations about 3 to 4 months before your wedding date to allow for shipping, addressing and preparation. However, rush orders are always available. If you are behind or know the date and city, but not all the details you may wish to send out Save the Date Cards prior.
When should I mail out my invitations?
Your invitations should be mailed 6 to 8 weeks before your wedding date, to give ample time for responses.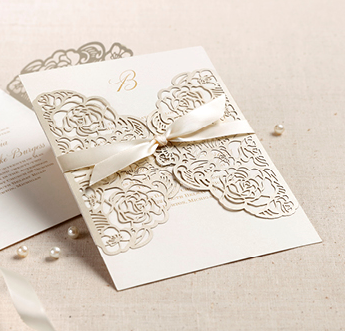 ______________________
Invitation Tips | Online Wedding Store